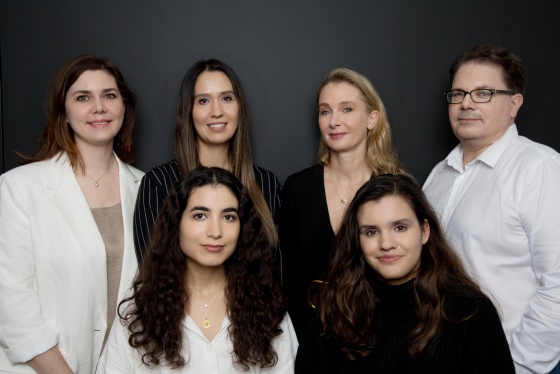 About Susanne Fritz
Susanne Fritz Architekten is an international architectural practice based in Zürich, Switzerland. It is lead by the architect Dipl. Arch. ETH Susanne Fritz and Dipl. Arch. HTL Patrick Schöll. Susanne Fritz gained her professional experience in Los Angeles and Munich, and worked with prestigious architectural practices in Zürich.
Susanne Fritz Architekten has developed and successfully applied a comprehensive strategy. Arc assessments, profitability studies, and target group analysis are the main goals of the design process.
Her academic education as Dipl Architect ETH, Cost Specialist Planner FHNW as well as Real Estate Management at the HWZ qualifies Susanne Fritz Architects as a professional planning partner in design as well as economic aspects.
Sustainability and building culture is a topic that is very close to our hearts and is brought into an overall context of the life cycle of a building.
Susanne Fritz sees architecture not only as a designed and functional space, but also as a communication medium that conveys the values, services or products of her clients. New ways of living and working, digital transformation, evolution of retail as well as early anticipation of trends and tendencies create added value for our clients. Therefore, the architecture of Susanne Fritz Architekten contributes directly and measurably to the economic success of the client.
The client's needs, economic, social and sustainable aspects are translated into a narrative concept that integrally accompanies the architecture with branding, corporate identity, graphics and communication.
We thank our returning and new clients for our continuous growth. Our daily work serves the constant expansion of our knowledge, the optimization of our services and processes and our creativity to create outstanding architecture.
Susanne Fritz Architekten works on a wide range of projects. Starting with residential construction, office, retail, hotel and gastronomy as well as healthcare buildings, the Zurich office has developed a special expertise in the field of shipping.
This special know-how makes Susanne Fritz Architekten a competent planning partner for nautical projects such as yachts and cruise ships.